Shopping Cart
Your Cart is Empty
There was an error with PayPal
Click here to try again
Thank you for your business!
You should be receiving an order confirmation from Paypal shortly.
Exit Shopping Cart
LETTING PATIENCE HAVE HER PERFECT WORK
I Am
by Jill Phillips
You need Flash Player in order to view this.
What a beautiful Sabbath Yah gave to men and women everywhere... but especially in my little center of the universe, the colors and breath of the Holy Spirit were vibrant and gentle at the same time!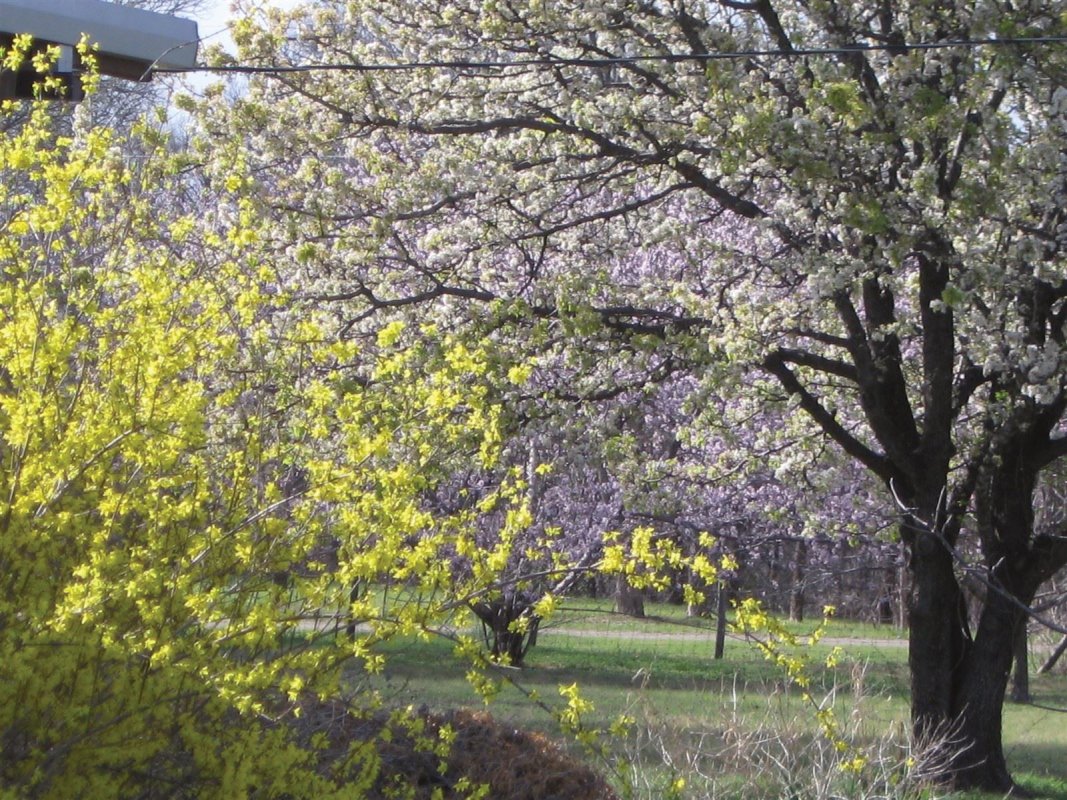 Even the puppies relaxed and stayed within the gates!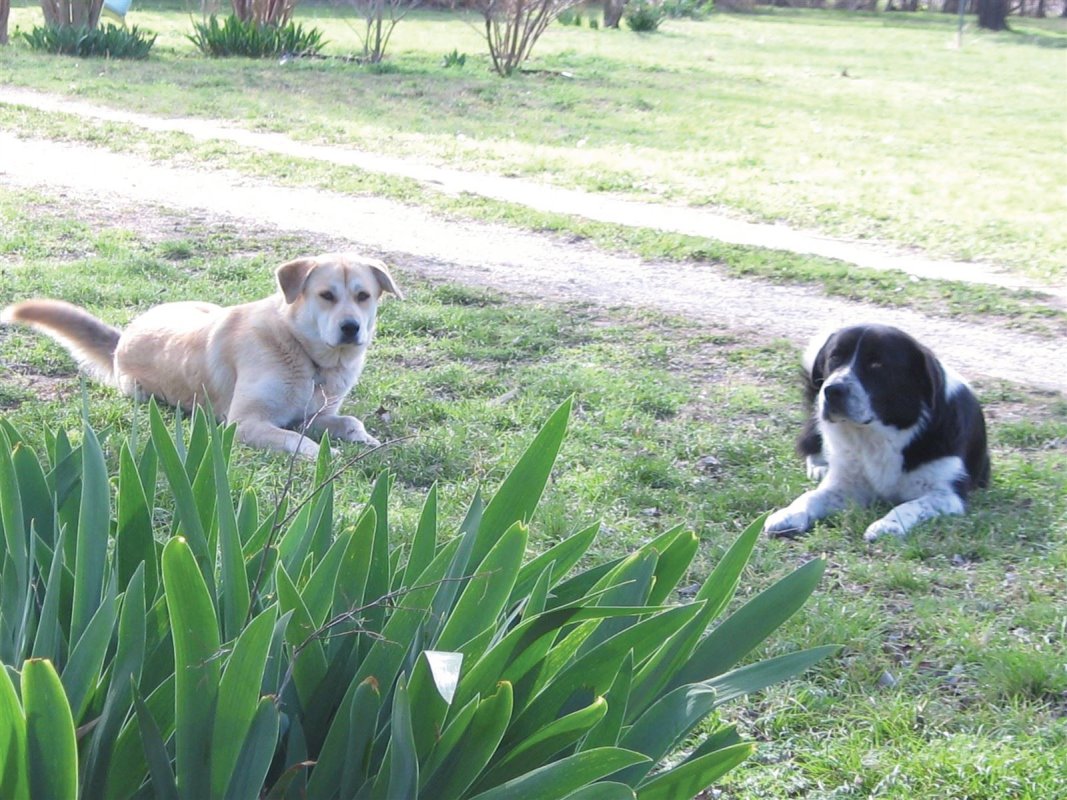 HalleluYah 
for this Weekly Day of Rest, Rejuvenation, Meditation, 
Reconciliation with Yeshua and Separation from The World! 
You need Flash Player in order to view this.
The chickens-eye view ...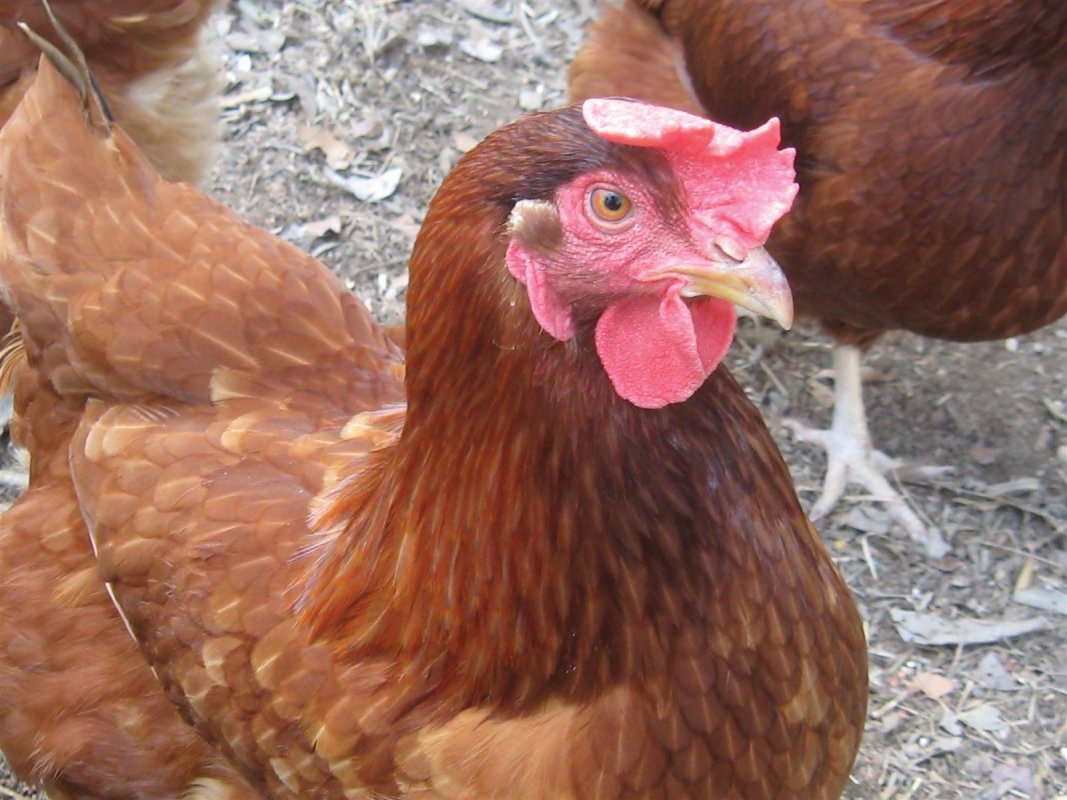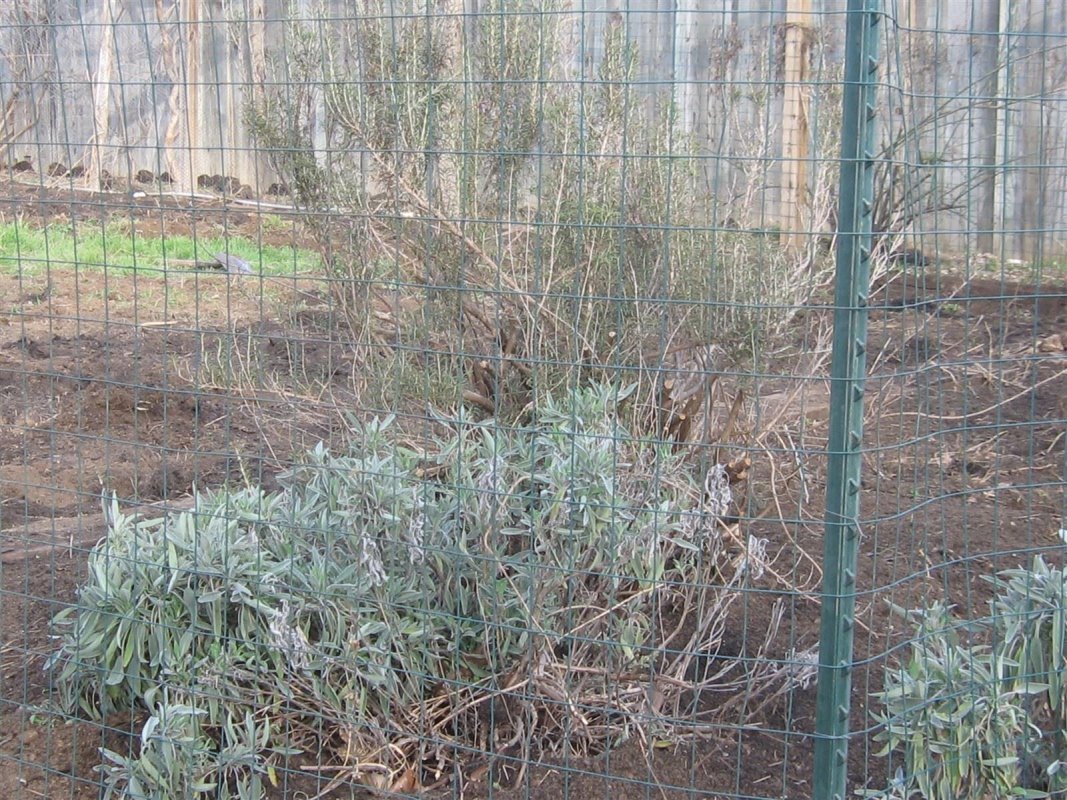 ...of the tilled and ready-to-plant herb garden:          
Yes, Yahweh is so faithful! He started that tiller right up for me after I sought His guidance on why that tiller would not start... and then I obeyed what He told me to do and posted that Thanksgiving blog. And then the tiller worked like a dream!  Teamwork with Yahweh is a JOY!!!!!!!!
Out in the garden today, attempting to spread and till into my old worn out garden the 7 yards of free dirt Yahweh gave me after I prayed for help finding an affordable way to amend my soil...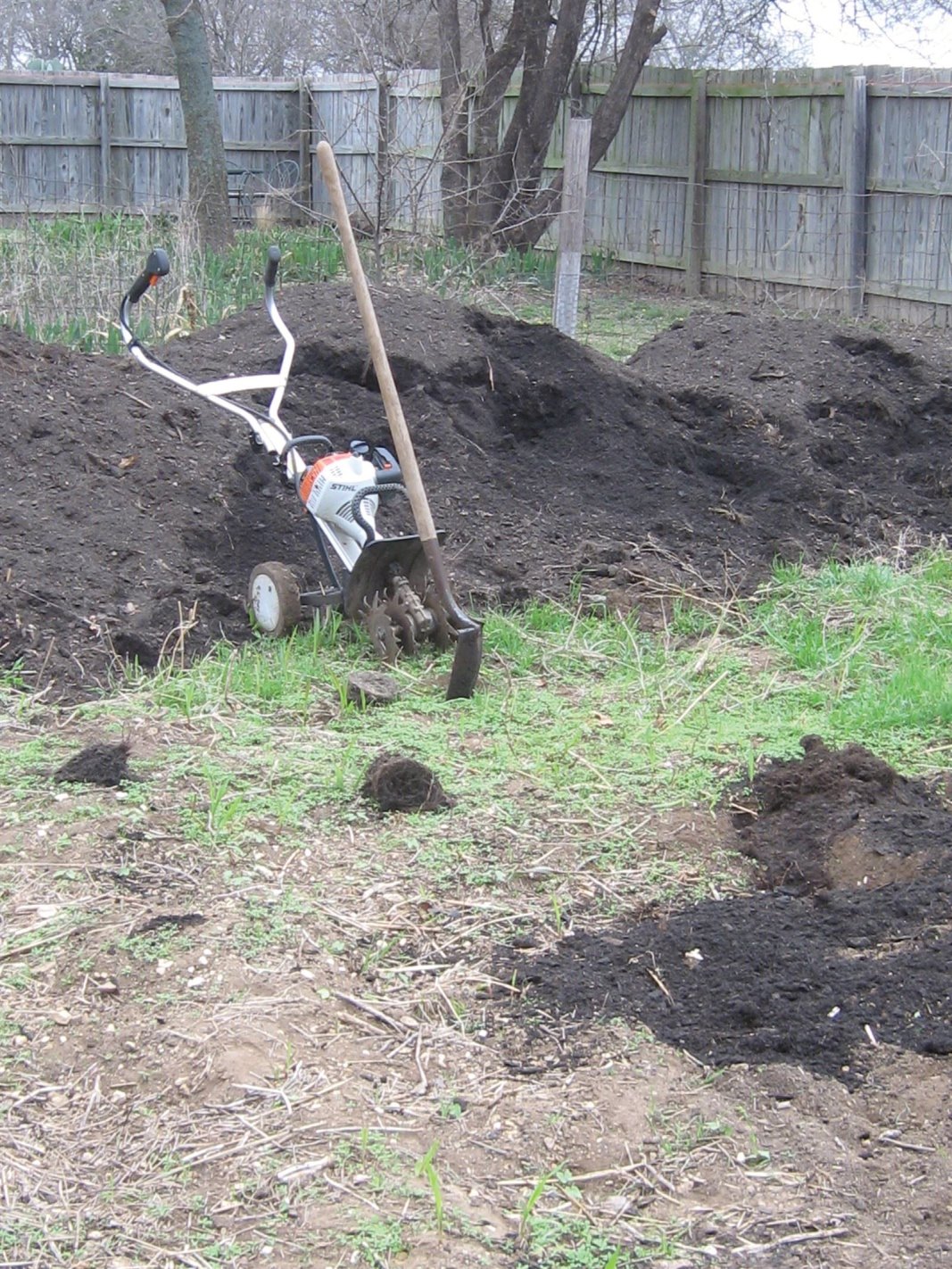 ...feeling a bit of frustration, since the tiller that kind Mr. Richard Jinks loaned to me just would not start -- after I had successfully tilled one row and cleaned the tines. So I prayed, Yahweh help me! What shall I do to fix the tiller, if anything? Won't you please just make it start? In Yeshua's name I prayed this.
The tiller wouldn't start. So I put the tiller on hold and turned to praising His holy name for giving me dirt and expressing my faithfulness that whether I did this by shovel or tiller, the garden He asked me to plant would be planted and it would grow because He inspired it! 
All of a sudden it dawned on me through my joy to give thanks first, then make supplication, and so I took some pictures of the piles of dirt so everyone can see the work already accomplished first by Yah but next by all the people He worked through: Ms. Vicki Asher, Mr. Ron Jinks, Mr. Richard Jinks, Mr. Harvey Back, Mr. Bryan Back, and my father who loves me, Mr. Ace Rawlins. Without them I wouldn't have dirt today. (And in the prior years, Mr. Tom Hanley built this garden; it was later weeded by myself and by Ms. Robyn Jacobson and tilled by Mr. Harold Collins and cleared by Mr. Ken Jarzenbach.) And all through all of this work, our lovely Creator was shining down on the dirt and providing the dew and the rain in season and keeping life in every mineral molecule... HelleluYah! and Thanks to the labors and love of all these people.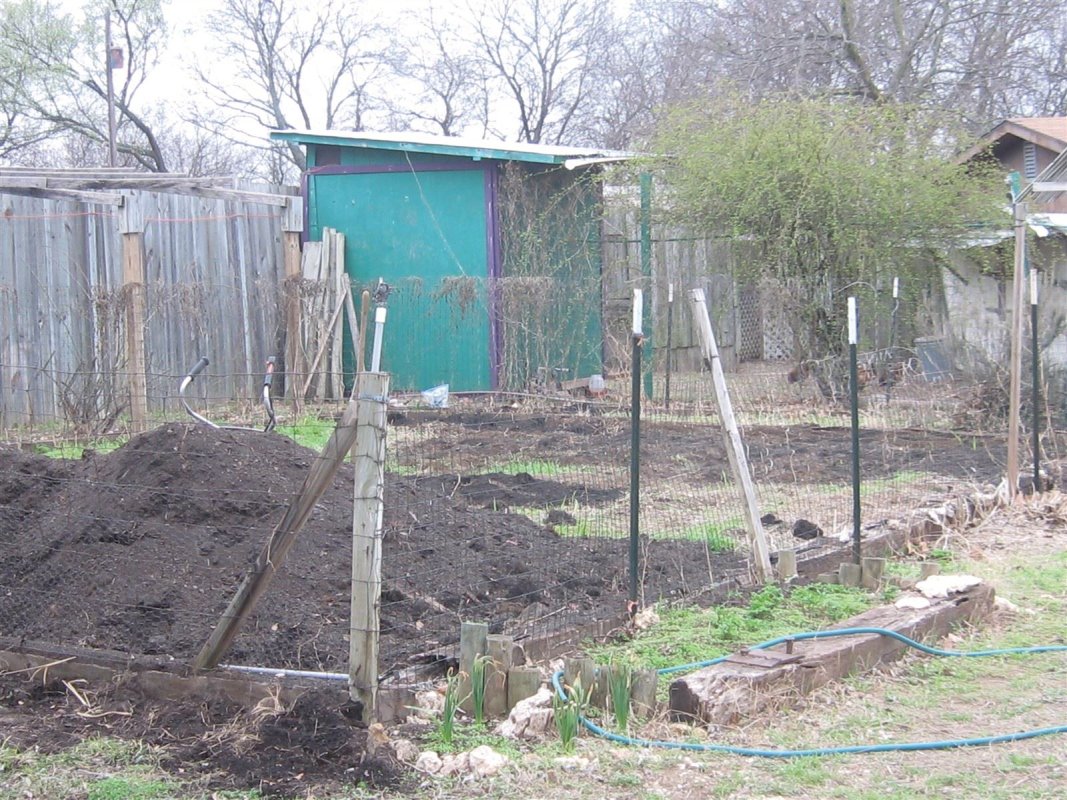 Now that I've posted this blog, I'll go out there
and ask for His help, and Yahweh will start that tiller for me and I will accomplish the work He has set before me!

By faith and obedience,

He lives through me.

Who knows who will benefit from the produce harvested from this garden, but He has a plan and I know He'll prosper this work! For Yeshua tells me so!
Have you ever felt like nothing was working out, like you were failing at your goals, losing in the game of life? Have you ever thought: I should have done better... or... I am not good enough...or... I am never gonna get what I want... Have you ever practiced negative self talk? Well, here's a positive affirmation you can start making every morning and every evening and I guarantee you will feel like a winner:
In Yeshua, I Am Accepted
John 1:12        I am Yah's child.
John 15:15      I am Yeshua's friend.
Romans 5:1     I have been justified.
1 Cor 6:17    I am united with Yahweh, and I am one spirit with Him.
1 Cor 6:20    I have been bought with a price. I belong to Yahweh.
1 Cor 12:27    I am a member of Yeshua's body.
Eph 1:1        I am a saint!
Eph 1:5     I have been adopted as Yahweh's child.
Eph 2:18      I have direct access to Yah through the Holy Spirit.
Coloss 1:14    I have been redeemed and forgiven of all my sins.
Coloss 2:10     I am complete in Yeshua the Messiah!
In Yeshua, I Am Secure
Romans 8:1,2      I am free from condemnation.
Romans 8:28     I am assured that all things work together for good.
Romans 8:31-34   I'm free from any condemning charges against me.
Romans 8:35-39  I cannot be separated from the love of Yahweh.
2 Cor 1:21-22     I've been established, anointed and sealed by Yah.
Phil 1:6  I am confident that the good work Yah has begun in me
            will be perfected
James 1:4       I am willing to patiently walk in Yah's ways so that
                    He can perfect me. 
Phil 3:20   I am a citizen of heaven.
Coloss 3:3     I am hidden with Yeshua in Yahweh.
2 Tim 1:7       I have not been given a spirit of fear,
                   but of power, love and a sound mind!
Hebrews 4:16     I can find grace and mercy in time of need.
1 John 5:18  I am born of Yahweh and the evil one cannot touch me!
In Yeshua, I Am Significant
Matt 5:13-14    I am the salt and light of the earth.
John 15:1,5   I am a branch of the true vine, a channel of His life!
John 15:16     I have been chosen and appointed to bear fruit.
Acts 1:8    I am a personal witness of Yeshua.
1 Cor 3:16      I am Yaweh's temple. 
2 Cor 5:17-21    I am a minister of reconciliation for Yah.
2 Cor 6:1   I am Yahweh's coworker (see 1 Cor 3:9)
Eph 2:6     I am seated with Yeshua in the heavenly realm.
Eph 2:10    I am Yahweh's workmanship.
Eph 3:12     I may approach Yahweh with freedom and confidence.
Phil 4:13   I can do all things through Yeshua who strengthens me!
In Yeshua, I Am Your Sister...
...if You Are Willing to Claim Those Attributes For Your Beautiful Self!
Then You Too Will CHAYAH!
Wanna CHAYAH with me? Just say: Yeshua, I want to CHAYAH! Come to me, please. Come dwell in me! Show me how to CHAYAH!
I want to repent of my sins, so that You can live your life over in ME! Show me my secret sins, and I will stop doing them! Please, Father Yah, forgive me of all my iniquities, I ask this in the Holy Name of Yeshua, knowing that just by asking You will forgive me, take away my death penalty and lead me into REVIVAL!  Yee Hah!  Now, I ask you Yahweh, please pour your Holy Spirit into me so I will have Yeshua's energy and power to live in a way that pleases YOU! 
HalleluYah! 
I am ready to CHAYAH!
Woo HOO!!!!!!
Thank You, Yahweh!!!
Kadosh ve Nora Ata!!!!!!!!!!
Holy and Glorious are YOU!!!!!!!
Yahweh amazes me! When is the last time you made a new friend? Can you remember how it felt, at the moment that you and she began to talk and realized you did not want to stop talking--and you did not have to because Yahweh gave you all the time you needed for this refreshing!?  Can you remember how it seemed ordained, somehow meant to be?
That is how my first and second and third and every meeting with LaJuan Simon has been. Her calling is encouragement, and her ministry is hosting prayer breakfasts for women.
Do you need a little spiritual getaway with women on fire for Yah? Do you need to hear a revelation?
Valerie Henderson
has a story that will knock your socks off and inspire you to walk in peace with yourself, your Savior, your husband and children and friends! There will be kleenex, plus music and singing and dancing and and feasting and praising The Great I Am, Yahweh El Shaddai!!!!!  Come on out to our April 16
Prayer Feast
and share in the Holy Spirit!
Good days like today (bright, warm, everything goes your way) have their purpose. We celebrate our beautiful world with everyone we see and joy seems to increase! 
Bad days have their purpose too. When we feel a little low, we can let the feeling prompt us to look up and ask Our Creator what He wants us to know, think, feel, speak, sing or do during this little depression. Did you know that "depression"  is part of the definition of meek? Check it out! 
I noticed something powerful in Isaiah 61 today... it is the meek to whom all those lovely blessings of comfort and transformation are promised. And those who are transformed are the priests who will rebuild the desolate places on Yeshua's team. WOW! 
May I and all my loved ones be given by His grace that meekness that will set us apart. We all surely have had that "depressed" quality that is part of the definition. But the lowliness, the gentleness, the true humility that the meek must have -- that is a gift that I pray he gives us all. In Yeshua's name I ask this for my friends and family! Thank You, Father Yah!
Howdy and Shalom from deep in the heart of Texas! Wanna fabulous revival with every shower you take? Have I got the soap for you! Be one of the first seven people to post your thoughts on the Chayah! blog, and I'll send you a lovely hand-crafted glycerine soap bar anointed with love and essential oils that will help you live to the fullest! 
Be advised everything posted could potentially be in the book about peace that Yahweh and I will publish one of these days. Hateful posts gain nothing and our words stand before Yahweh and the rest of the world. May peace and wisdom rule our every finger tap! 
So in my quest for peace and wisdom I've had to learn from my own mistakes. My biggest failures have been words spoken or typed in anger--because those could never be erased and not everyone I have unleashed on has been able to recover from the trauma. I learned the hard way -- when I used electronic media in a moment of angry self-defense to pour out hatred and slander on a person very dear to me -- that when I exert zero self-control, when I kindle a fire and compass myself about with whatever leaps forth from me, I shall walk in the light of my fire, and in the sparks that I have kindled. These sparks, mentioned so nonchalantly by Yahweh Himself in Isaiah 50:11, actually can mean "bonds/chains" in the original Hebrew. I chained myself to sorrow in my days of carelessness... and even now, unless I submit to the Holy Spirit in moments of stress, I can easily yield to the temptation of the enemy -- who wants me to spit sparks, hurt others, and chain myself to sorry self-talk or stilted relationships. But I have learned that I can have the victory over the enemy -- over myself! -- just by breathing deeply and asking Yahweh, "What do YOU want me to do?" His Holy Spirit, The Prince of Peace dwelling in me, will guide me each time. Sometimes, Yeshua wants me to do things that are not particularly "politically correct" nor "traditional" but true peace, you see, is safety for all involved and pleasure for the Holy Spirit. It is up to me to see that Yeshua is pleased to dwell in me at all times!
So I'm curious about you seekers of health and wholeness -- peace, in the Hebrew way of thinking -- how do you make sure the Holy Spirit is safe inside you?

/